Pakistan and Afghanistan are homes to many natural semi-precious stones which makes mining a big industry in these parts of the world.
Emerald, lapis lazuli, ruby and red garnet are some of the gemstones that can be found in parts of Afghanistan. Pakistan is rich in minerals like topaz, aquamarine, tourmaline, and various types of quartz.  Since both countries share a long border, this has led to an increase in the trade of natural minerals and semi-precious stones between the two.
Because of their easy access to a wealth of natural resources, artisan communities in Pakistan and Afghanistan tend to use these natural materials towards the nature-inspired jewelries they create. In a way, this also promotes a more sustainable way of living for the communities and ensure that nature is well taken care of – this way, artisan designers won't produce goods that will be burned up or create any form of damage to earth's natural resources.
Worldstock is one huge fair trade-friendly online shop that not only sells mass-produced overstock goods but also actively seeks out artisan communities from around the word, including Pakistan and Afghanistan, and provide them with job opportunities. Currently providing fair wages for more than 10,000 artisans around the world, Worldstock ensures that 60 – 70% of the sales price goes back to these suppliers. Worldstock is also known as Overstock and there is an interesting story (definitely worth a read) behind its new initiative to support artisan communities around the world.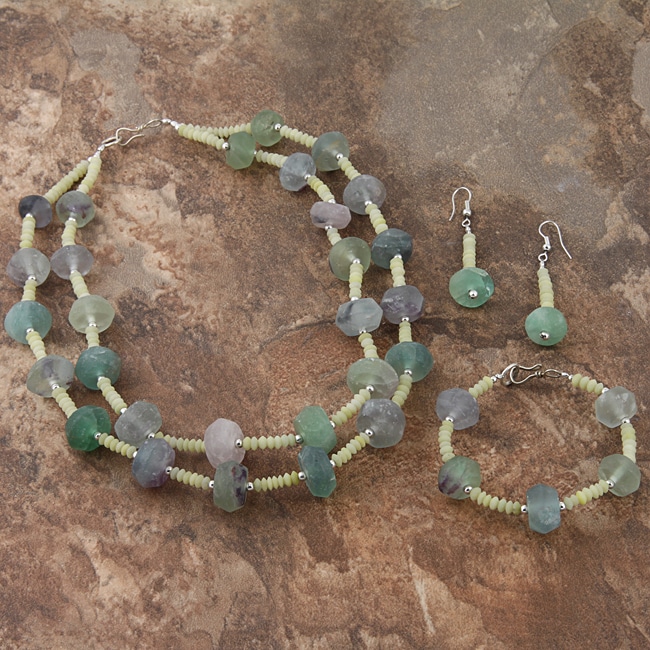 Nature-inspired jewelry is also promoted by The Women's Peace Collection, an organization that supports women in conflict regions, and equips women to become artisans, entrepreneurs and peace makers. Coming up with the Humanity Bracelet, it was specially handmade by Afghan women for use towards a campaign for global peace. Handmade out of hand-carved fluorite stones, this bracelet is beautifully adorned by its rose, violet and azure shades.
Speaking of the use of natural materials in its jewelries, Tribal Muse is a shop that is well stocked on ethnic jewelry and as with most ethnic jewelry designs, they tend to be made out of natural materials. This online store carries handmade ethnic jewelries from Afghanistan, some of which are made of the most charming natural supplies and gemstones such as lapis lazuli and carnelian.  Supporting tribal jewelry artisans living in Peshawar, the Afghan border, a lot of these jewelries are made out of metal which need to be skilfully hammered to create the required shape.
With resources rich in natural minerals and semi-precious stones, it makes perfect sense to have artisan communities in Pakistan and Afghanistan work with the resources they have on hand, while preserving their rich culture and heritage, and work their legacy into the natural jewelries they create.